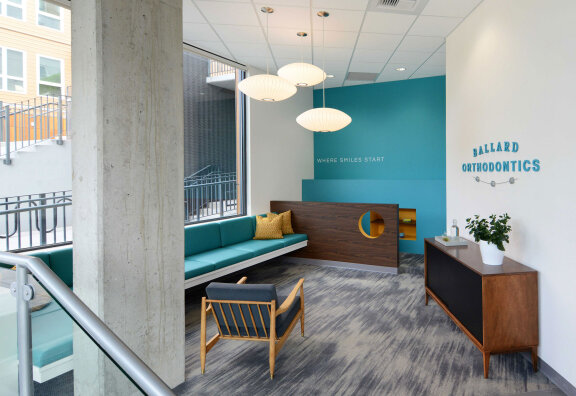 Appointment
Day
Instructions
We're in this together
Ballard Orthodontics is adapting to the changes brought about by the arrival of the COVID-19. As we navigate this crisis, we want to ensure continuity and timeliness of your orthodontic treatment. From using technology for virtual visits, to new office protocols, we are committed to being there for you in a way that keeps all of us safe and healthy.
Instructions for Your Orthodontic Appointment
Prior to the appointment, the wellness questionnaire must be completed. The questionnaire will be texted/emailed to you.

Please refrain from extremely hot or cold beverages 25 minutes prior to the appointment for thermometer accuracy. Please note our brushing station is closed, and we recommend brushing and flossing at home.

When you arrive at Ballard Ortho, a team member will be there to greet you with a friendly smile! Please remain outside the front door and follow our social distancing emoji signs. We request that you and your family please wear face coverings and arrive 15 minutes prior to your appointment to be screened.

A no-touch temperature will be taken, and the orthodontic clinician will direct your child to come in accordingly. Hand sanitizer will be provided upon entering. If there is a fever of 100.4 or more, we will reschedule the visit.

Existing parents and family members/guests are requested to remain outside the office, or in their vehicles, during the appointment.

New child consults may have one parent accompany them. We are happy to video conference the other parent. We are excited to meet you!

For children, we will provide the parent a visit summary and next appointment time. If there are specific instructions the clinician needs to communicate, we will instruct the parent to return to the check-in area.
More Questions?
We're always here to help. Please feel free to reach out with any questions or concerns.
Contact Us